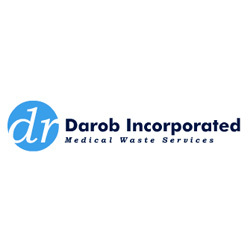 Warehouse Routing Supervisor
Louisville, KY
As Darob Medical Waste Services continues to grow we are currently looking for an Warehouse Routing Supervisor to join our team. The position will include managing our Route Drivers and supporting our current managers with the day to day operations

OVERVIEW:
Darob is looking for a Warehouse Routing Supervisor to supervise the safe and efficient handling and processing of regulated medical waste. Ensures the Warehouse consistently meets regulatory and safety compliance measures and operates in a productive and profitable manner.

EXCELLENT PAY & BENEFITS!
Paid Vacation, Attendance Bonuses, Uniforms Provided, Great Pay, Health Insurance, Great pay, Opportunity for advancement
• High school diploma or equivalent (GED)
• DOT Experience
• 2 or more years related experience or training in a warehouse or manufacturing environment, demonstrating strong communication skills and tact
•1 or more years of experience managing others
• Must have reliable transportation
• A consistent work history
• Box truck experience
• Roll off experience preferred
• Forklift experience
• Boiler & high pressure vessels
• Demonstrates knowledge of Hazardous Materials and OSHA Regulations
• Demonstrates thorough knowledge of the duties/responsibilities of Route Drivers in order to provide operational and work direction accordingly
• Demonstrates general knowledge of roll-off truck processes may be preferred in specific locations, as required
• Assists in training and developing an effective and efficient Route Driving staff
•Administers all Company policies and procedures, communicates to staff, interprets, as necessary, and ensures compliance
• Assists in monitoring employees and ensures employees are performing their functions safely and productively and meeting company expectations
•Assists in maintaining a high level of customer satisfaction, either internally or externally
•Assists in Initiating actions to assure timely resolution of identified hazards or unsafe conditions or practices
• Some overtime and occasional weekend work required
• Salary based on experience

Apply today!
Veterans are encouraged to apply! Proud to supporter of veterans!
17095