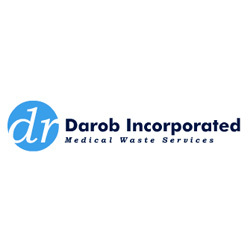 Warehouse / General Laborer
Sorry, this job has expired.
Louisville, KY
At DaRob Inc., we are proud of our work we do in the medical waste service industry. We excel at medical waste disposal, training, quality assurance, compliance, and validation testing. Due to our hard work and passion for the industry, our company continues to grow and expand creating new positions and new opportunities for those looking a rewarding career in an ever growing industry.
We are now hiring Warehouse / General Laborers.
Pay starts at $15-$17/hr. Will pay more for forklift operator.
We offer outstanding benefits:
• Paid vacation
• Attendance bonuses
• Uniforms are provided
• Health Insurance
• Opportunity for advancement
Responsibilities
• Operate a forklift, dolly, and other warehouse equipment as needed
• Load and unload trucks
• Perform general plant labor
Experience
• No experience is necessary
• Forklift experience and certification is a plus
At DaRob Inc., you'll be proud of your work! Apply today for immediate consideration. We look forward to hearing from you!
We are an Equal Opportunity Employer.
72719135