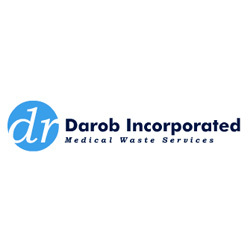 Non CDL Medical Waste Route Driver
Sorry, this job has expired.
Millersport, OH
We are currently hiring part-time Non CDL Medical Waste Route Drivers. This is part-time but can lead to a full-time position.
Pay is $16/hr. We will pay more for experience.
As a Route Driver you will be picking up medical waste from hospitals, dentists, and doctors offices. At least 3 years driving experience. This is a non CDL position but requires a DOT. Only serious and qualified need apply.
Veterans, semi-retired, or retirees, as well as route and roll off drivers, are encouraged to apply!
We offer the following benefits to part-time employees:
• Company-provided uniforms
• Great pay
• Opportunity for advancement
Essential Job Duties
• Ensuring customers' waste is picked up in a timely and accurate manner by managing assigned routes.
• Picking up and transporting waste safely according to all federal, state, and local rules and regulations.
• Ensuring waste, supplies, and material handling equipment are secured prior to operating vehicle on public highway.
Qualifications
• Must demonstrate good computer skills and knowledge of intranet.
• Must work safely and carefully to prevent injury to self and others while driving, loading, and unloading vehicle. This position requires constant mental and visual attention relative to the safe operation of the vehicle.
• Must pass a drug screen.
Education & Experience
• High school diploma or equivalent
• Must have 3 or more years driving experience
• 2 or more years of customer service experience
Work schedule
• Monday-Friday
To apply, click "Apply now" and attach your resume.
We are an Equal Opportunity Employer.
72719134