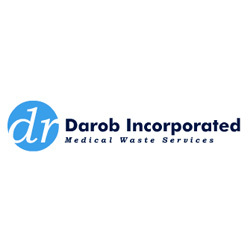 Class A and B CDL Drivers
Sorry, this job has expired.
Louisville, KY
At DaRob Inc., we are proud of our work we do in the medical waste service industry. We excel at medical waste disposal, training, quality assurance, compliance, and validation testing. Due to our hard work and passion for the industry, our company continues to grow and expand creating new positions and new opportunities for those looking a rewarding career in an ever growing industry.
We are currently hiring full-time and part-time Class A & B CDL drivers. Semi-retired or retirees are welcome to apply. Veterans are also encouraged to apply.
We offer excellent pay! Call for details.
Benefits for full-time employment include: Paid Vacation, Attendance Bonuses, uniforms provided by company, Health Insurance, and opportunities for advancement.
Responsibilities
• Manage assigned routes ensuring customers' waste is picked up in a timely and accurate manner.
• Pick up and transport waste safely according to all federal, state, and local rules and regulations.
• Plan daily schedule based on customers' needs by reviewing daily paperwork, e.g., manifest, route sheets, previous VCR, etc. provided by the Transportation Manager/Supervisor or Dispatcher.
• Pick up specified waste from each customer site scheduled for the day.
• Ensure waste, supplies, and material handling equipment are secured prior to operating vehicle on public highway.
Qualifications
• Must have CDL Class A or B, DOT CARD and must have 5 years experience
• Must maintain current required license, with an excellent driving record
• Demonstrates good computer skills and knowledge of intranet
• Must work safely and carefully to prevent injury to self and others while driving, loading, and unloading vehicle. Requires constant mental and visual attention relative to the safe operation of the vehicle
• You must pass a drug screen
Education & Experience
• High school diploma or equivalent
• 2 or more years of customer service experience required
Work hours
• Part-time hours: 2-5 days a week (10-hr runs round trip)
• You'll be home every night.
EOE
12056732